Why
Glass Eye 2000

? By

Christie A. Wood,

owner of

Art Glass Ensembles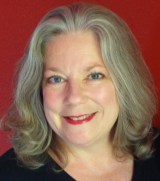 "I have been using the Glass Eye software for stained glass design since it first hit the market in 1996. I first started dabbling in stained glass as a hobby in 1993. But by 1996 I had decided to leave my "real job" and become a stained glass artist full-time. That being decided, I knew I needed to surround myself with the best products and materials I could afford in order to create stained glass art. Glass Eye, even in its first versions, made the day-to-day task of designing stained glass far more efficient and accurate than I could have ever done by hand. So I purchased it almost as soon as I saw it. And with each new version, I upgrade in order to take advantage of improvements. My previous job was a software product development manager for a large computer company, so I can spot good programming when I experience it. This product is one of the most robust pieces of software I've ever encountered, and the software support is great.
"Whether you have a background in art and drawing, experience in drafting and graphic design, or if you have no drawing experience at all, Glass Eye 2000 is an invaluable tool. It is a product specifically engineered for the stained glass industry. This makes it different from other general-purpose CAD products. For instance, it knows the difference between face and heart widths when working with came or copper foil. The advanced versions even come with full libraries of scanned images of real glass from the world's top glass manufacturers. Consequently, when you design a stained glass panel using Glass Eye 2000, you are pretty much guaranteed that the finished product looks the way it was designed. No more guessing using hand-drawn cartoons and watercolor approximations. With Glass Eye 2000 you can design it, color it with real glass, export the design, email it to your client, and receive client reviews/changes all without even printing out a pattern! This one feature alone is worth the price to me. Faster client approvals mean faster completion time.
"For the inexperienced artist, Glass Eye 2000 comes loaded with libraries of wonderful designs from various artists. Simply open an existing design, experiment with changing it, and then print the pattern out to create your own version. The design libraries are extensive and varied in subject matter and simplicity/complexity of the project. If you are wanting to use bevels and bevel clusters, there is a library of bevel images as well as a library of patterns. It is easy to pick and choose elements from the libraries to create a new pattern. And every so often Dragonfly Software releases a new CD-ROM of designs by a well-respected stained glass artist.
"For the person experienced in drawing their own stained glass patterns, Glass Eye 2000 offers the ultimate computer-assisted drawing environment. This is my background. Before using Glass Eye 2000, I sketched out my designs, enlarged or changed them to fit to the desired size, took the design to be copied, and when finished, rolled up the design and tried to find a place to store it for another use. All that changed radically when I started using Glass Eye 2000. Now I can sketch on paper, scan my sketches into the computer, then bring the sketches into Glass Eye 2000 as a background and have it auto-trace it into a design. Or (more commonly), I simply start my design work in Glass Eye 2000 itself. Resizing to exact measurement is a breeze. No more grid work. No more opaque projects onto a wall. I can print out my patterns on either a printer, or send them to a large-scale plotter. And the patterns are now on my computer and are tagged with keywords. This feature enables me to pick up already-designed elements (like say, a rose, or an eagle) and bring them into a new design. Having all my designs on the computer saves paper, saves space, saves time, and sometimes saves my sanity. If I can't remember something about a job, I can simply bring up the design in Glass Eye 2000, and all the particulars of the job (specific glass and lead used, exact dimensions, specific framing materials used, where the rebar is located, job costs) are there.
"This product is not just for simple beginner designs either. I have created multi-panel stained glass designs of tremendous complexity, and the printouts are accurate no matter the size or complexity. Being able to change multiple aspects of a design quickly and accurately is a key feature in my studio. Glass Eye 2000 allows me to be flexible in accommodating client-requested changes.
"In summary, I use Glass Eye 2000 every single day I am in the studio. I use it to do design; to do job costing; to tell me how much of what glass/material to order for a job; and to gain client sign-offs on projects. I've even used it to design technical specifications to send to outside companies for creation of custom wooden or iron frames. I've designed my website logo and banners in Glass Eye 2000, and even have used it to create all my printed company logos, business cards and labels. I cannot think of a better software package for the stained glass industry."